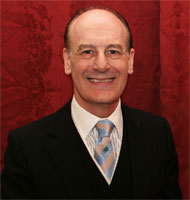 The League of Mercy was re-founded as a UK registered charity on 30th March 1999 exactly one hundred years to the day after its first establishment .
Its current trustees, all of whom have a wide range of experience in charitable voluntary work in various health areas, undertook its renewal as a personal Millennium project. All give their services to the League entirely for free.
In September 2010 in a ceremony at Armourers' Hall in the City of London, HRH Princess Michael of Kent was invested with the Companion's Badge of the League of Mercy in recognition of her wide-ranging and distinguished voluntary work within the League's areas of care.